NNY DART Tournament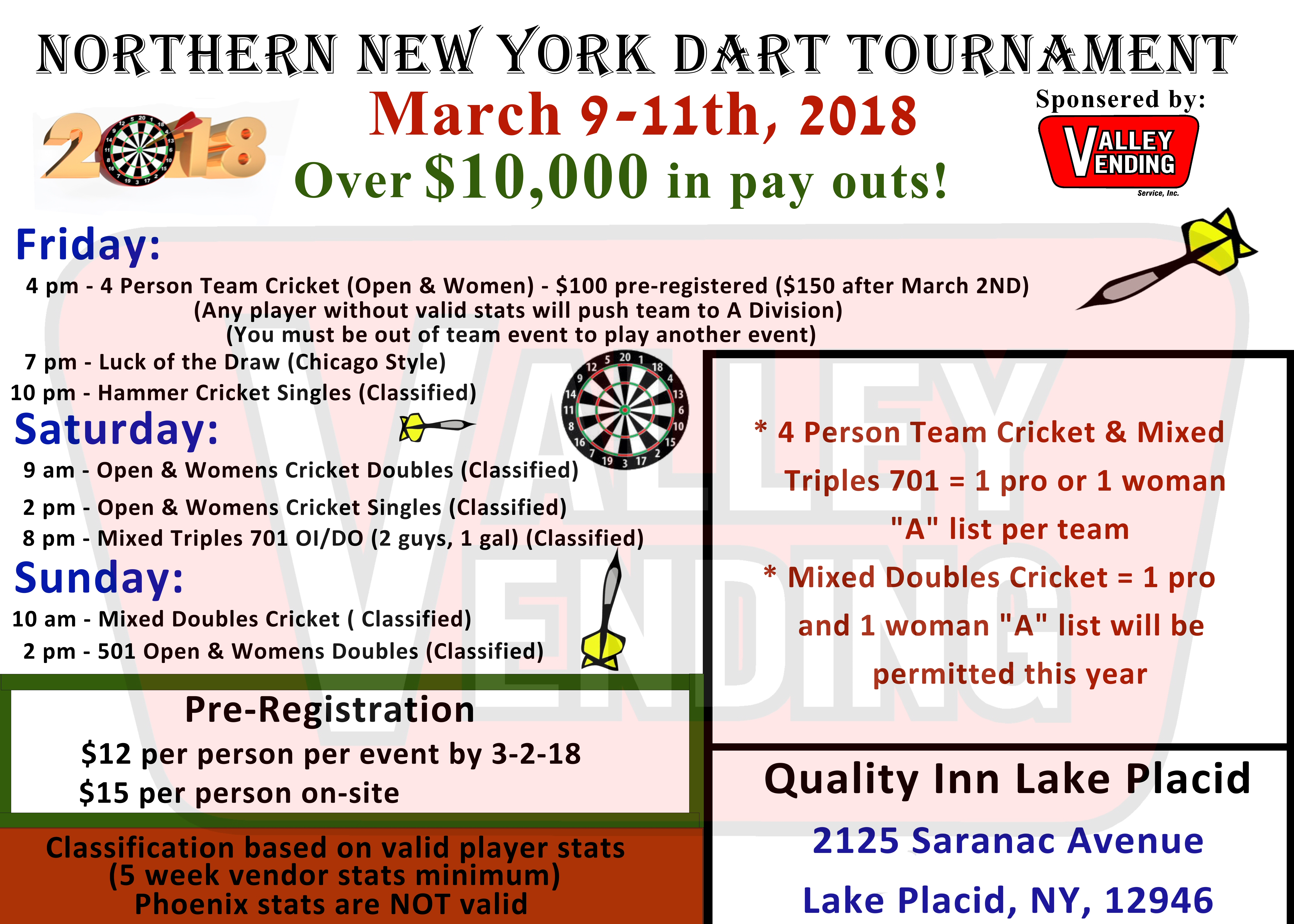 Your pre-registration form MUST be accompanied with payment (check) for you or your team ON or BEFORE March 2.
Forms with payment (check) can be mailed to: Valley Vending Services, C/O NNY Dart Tournament, 4874 S.Catherine St., Plattsburgh, NY 12901
PLEASE TAKE NOTE - First tournament on Friday to start an hour earlier this year AND the times for the tournaments on Sunday have been switched.
HOPE TO SEE YOU THERE!!!